Piano Lessons in Southampton
I offer piano lessons in Southampton, Hampshire and surrounding areas for all ages and mixed abilities. Whether you are a complete beginner looking to learn music or an advanced pianist, wishing to improve technically, I can help you achieve your goals.
I have been teaching piano for many years, helping many students achieve their goals. I have a beautiful upright piano with a superb sound for my students to play on, suitable for all levels of piano practice.
My style of teaching is versatile and I am able to adapt to people's exact requirements, whether they are looking for very technical training or a more fun approach to teaching.
Piano Lessons for Adults
I have helped many adults learn to play the piano whether its just for fun or for formal exams. If you have a particular program you would like to follow, or alternatively would prefer to have a more diverse selection of piano pieces, I am flexible either way.
Piano Lessons for Children
I offer superb piano lessons for children of all ages and abilities. Whether they are brand new to music or you are looking for a change in teaching style, I am confident I can help your children grow musically as well as enjoy playing the piano.
Comfortable Piano Lessons
Being comfortable in your environment is also an essential component for effective tuition and learning. Subsequently, I have a dedicated practice room in my home in Southampton, which is also perfect for parents to relax whilst I teach their children. With a comfortable sofa, teas and coffees as well as WIFI access, you can afford to spend time listening to your child whilst either catching up on your emails or simply relaxing after a tough day at work.
Music Maestros
I am the Head of Music at Music Maestros, a music school offering students technically advanced music teachers for all levels. Due to high demand, I always have superb piano teachers available and can therefore provide piano lessons flexibly throughout the week at various times to conveniently fit into your schedule.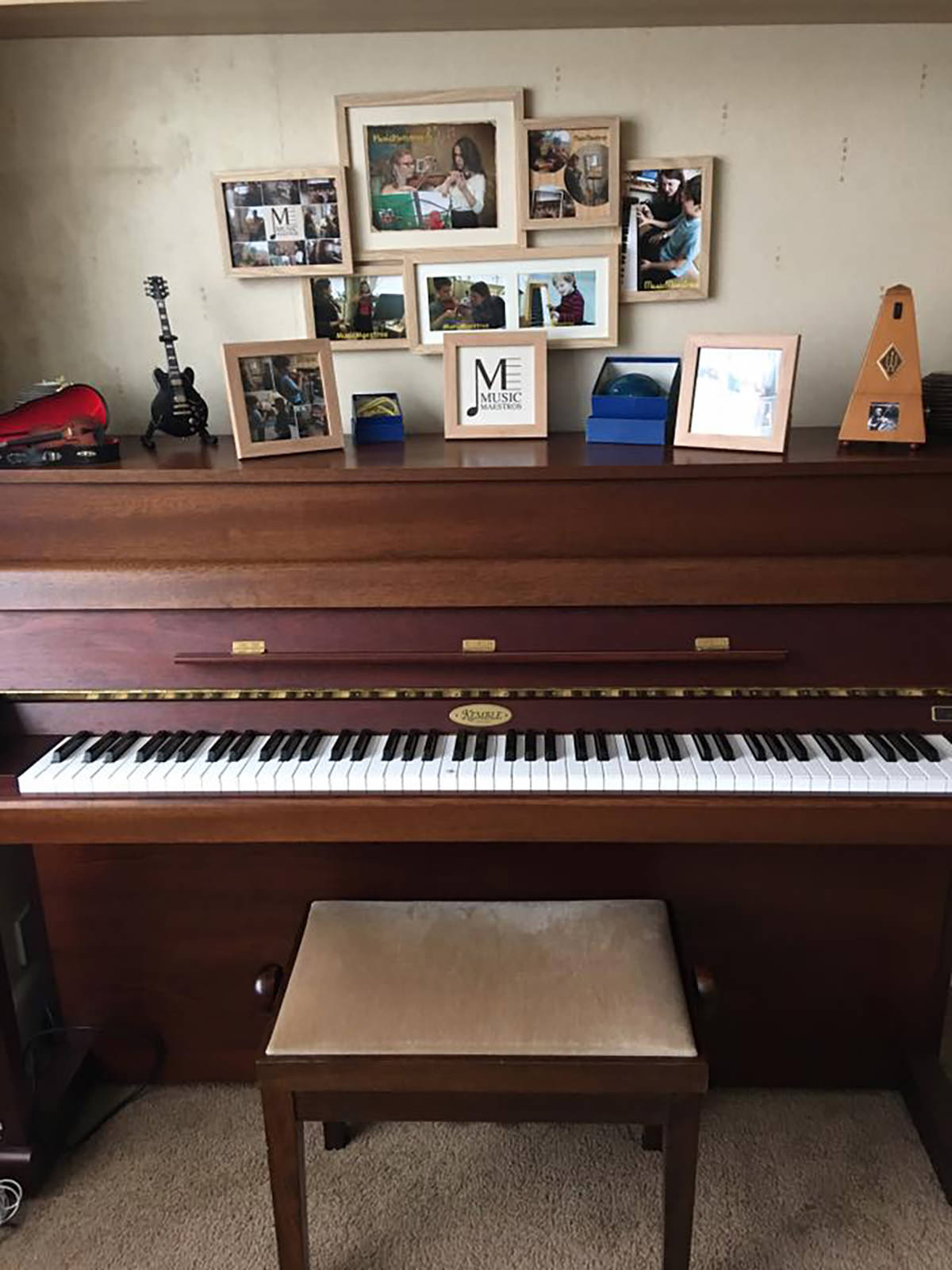 Piano Exams
I have helped many students prepare for piano exams for a range of grades. From scales and sight reading, to exam pieces and music theory, my expert piano tuition can help you achieve the very best grades.
Piano Lesson FAQs
Where are your piano lessons based?
I teach my piano lessons from a dedicated music school in the heart of Southampton. The teaching room is only minutes from the city centre, so it's convenient to get to if you want to have a lesson before or after work or school. My room comes with a piano, so you don't need to bring any extra equipment. Also, it's a warm and fun space where we can both share our love of music and explore the piano.
What areas do you cover?
My piano lessons are ideal for people of all ages living in Southampton, Eastleigh, Fareham, Portsmouth and throughout Hampshire. However, I can also give you lessons if you live slightly further afield. As part of my work at the University of Chichester, I also provide lessons around there. So, if you live in Chichester or West Sussex, contact me and mention this, and we can discuss having sessions in that area.
How many lessons do I need to purchase?
I believe that everyone should be able to learn the piano, no matter how they want to. As a result, you don't have to buy lessons in bulk, and you can purchase them one-at-a-time if you wish. That also means you can change the amount of time per lesson, depending on your schedule, as well as the days we do them. I keep my timetable as flexible as possible, and we can organise sessions on evenings and weekends to suit your needs.
How experienced are you?
I have years of experience studying piano and violin classically and playing around the world. I've also performed at St. Paul's Cathedral for Prince Charles and other distinguished guests. However, I'm most proud of the experiences I have connecting with new learners, young and old, who want to discover music. I hope that my piano lessons can provide people in Southampton with the knowledge and joy that the piano has brought me.
What style of piano do you teach?
My piano lessons don't follow a prescribed pattern – instead, I devise a bespoke plan that works around what you love. If you want to learn classical pieces and music theory, I have the knowledge and expertise to help you reach a high technical level. However, if you'd like to learn pop or rock songs instead, I'm more than happy to explore this too. Our lessons are specific to you so that you can discover the piano uniquely.
Can you teach piano for beginners?
Absolutely! No matter how much experience you have, I'll tailor my lessons around your level. That means you can pick up this beautiful instrument with me even if you've never tried before. However, if you're a more experienced player, I hope that I can show you new techniques that'll transform your style. Also, if you're preparing for an exam or a recital, we can shape our lessons around them to get you ready.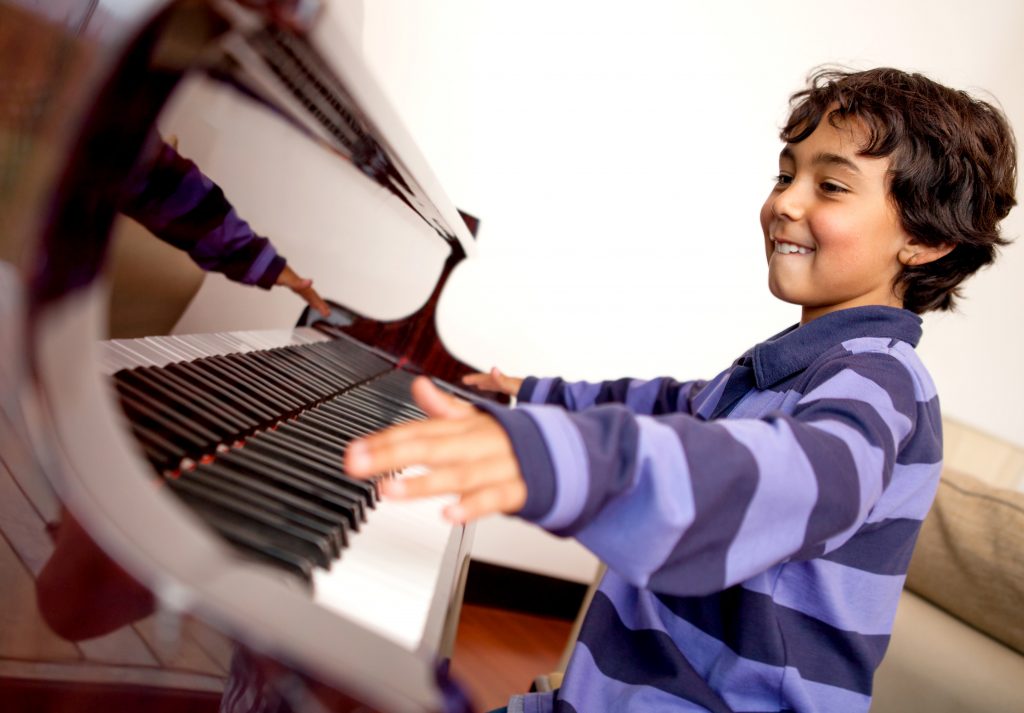 Benefits of My Piano Tuition
1-2-1 Private Tuition
My piano lessons are private, so it'll be just us and the piano. That means you'll get a session with no distractions and ample time for you to learn and explore this beautiful instrument. While you play, I'll also provide tips and feedback as we go. That means there's no need to fear playing poorly, as we can always find ways to improve your technique.
Technical Knowledge
I'm able to teach piano lessons in Southampton to students of all skill levels. Because of this, you can learn concepts and techniques that are as complicated as you'd like them to be. If you're a beginner, I can show you the fundamental techniques. However, for more experienced players, I can teach music theory and help with exams and recitals.
Based in The Heart of Southampton
My dedicated music school is only a few minutes away from the centre of Southampton. That means it's a simple drive if you live around the city, and this space is also close to major bus routes. The location of my music school makes it possible for you to balance your life with lessons to, as you can take them before or after work or school as it suits you.
Flexible Lesson Times
Life can be complicated – so my lessons aren't. Instead of sitting down with you and holding you to a fixed time every week, I keep my timetable open. As a result, you don't have to worry about missing a session should something come up that you can't avoid. We can reschedule to evenings and weekends, and even do shorter sessions if you need them.
Available to All Ages and Abilities
Whether you're young or young at heart, I can help you discover the piano at your own pace. My lessons are available to people of all ages, including children. My music rooms are an ideal space for education and a positive environment where everybody can enjoy and explore the piano. You're never too old to learn some new tricks.
Live Tips & Feedback
When you play, I'll be there to support and help you. During our sessions, I can provide you with tips and feedback so you can improve your technique. Whether you're learning the basics or something complex, we can go over it as many times as you need to until you feel comfortable with it. That way, we can find your inner musician together.
Customer Reviews
"Our daughter has been having lessons for about two months and we can't recommend Oxana highly enough. She is an excellent musician and an excellent teacher. Our daughter suffers from severe anxiety, but from the first lesson Oxana put her at ease and has motivated her to play, practice and improve – with very obvious effects on both her playing and her general confidence. On a technical level, Oxana is extremely rigorous and places great emphasis on producing a strong, clear sound, and precise timing – nothing escapes her, she picks up on the smallest details and corrects the students in a sensitive but effective way. Very highly recommended!"
Bablu Sinha – Southampton
"Great lessons, goes at your own pace and pushes you to get better. Highly recommended."
Joe Puttick – Southampton
Piano Lesson Prices
I offer the following prices for piano tuition in Southampton:
£25 per half an hour lesson
£32.50 per three quarter hour lesson

£40 per 1 hour lesson
Get in Touch
For more information about my piano tuition, please get in touch by completing the short contact form below. I look forward to hearing from you!
Book Piano Lessons